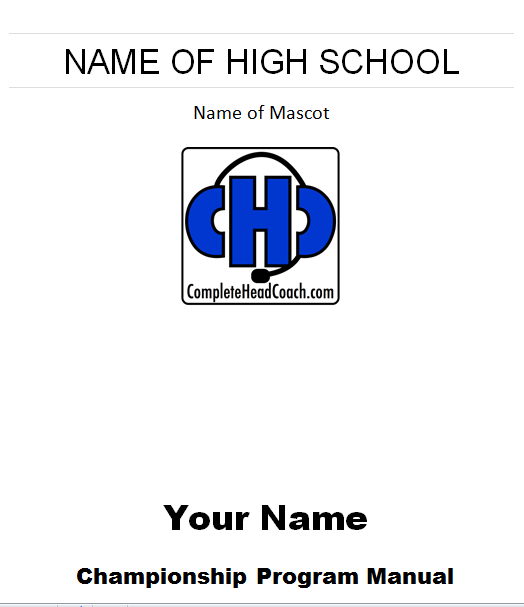 The Complete Head Coach Championship Program Manual is an all encompassing document that will allow you to present your program to the interview committee in an organized, easy to read manner. Included in the manual are editable templates for you to make your own. You don't want to go into an interview with some 500 page binder. The CHC Program Manual is 21 pages of highly personalized information that will lay out your program as well as 12 or more pages of supplemental information you want to add after that. Your adapted Complete Head Coach Program Manual will cover everything the committee will need to know to help you land your dream job!
It can also be easily used as a guide for your program and what you stand for after you have scored the job. It is a great way to have your expectations in writing  to keep all stakeholders on the same page.
Contents include:
Letter or Application and Resume.
Teaching Philosophy.
Football Philosophy.
Offensive Philosophy.
Defensive Philosophy.
Special Teams Philosophy.
Special "Game like" Situations.
Football Coaching Staff Policy.
Coaching Relationships.
Football Expectations.
General Team Policies.
Feeder Programs.
Junior Varsity and Freshman Program...
Freshman Policy.
Middle School Program...
Youth League Program...
Youth and Middle School Coaches.
Pewee All-Star School Recruitment Program...
College Recruiting..
Off-Season Program...
Community, Parents, Boosters, Fundraising Budget & Service.
The 10 Commandments of Football Parents.
Weekly Work Schedule.
Supplemental Information – Schedules, Evaluations, Procedures, Etc.
Game Week Practice Schedules.
Football – Game Day Responsibilities.
Game Day Sideline Organization..
2017 Varsity Off-Season Calendar.
Season Evaluation - Coach..
Player Self-Evaluation..
Coach Evaluation of Player.
Want a sample?
Interview Prep has never been easier
Subscribe and receive a sample of the CHC Championship Program Manual with Editor Pages
Still not sure???
Check out this tutorial to show how easy the Championship Program manual is to use:
You will have a personalized program plan to take on the interview and hand to all the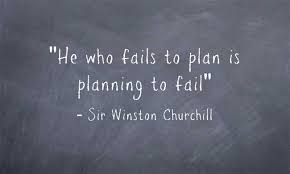 committee members so they can really see what you are all about.
You will not be disappointed, just click the button and get started with your preparation today!
✕
Interview Prep has never been easier
Subscribe and receive a sample of the CHC Championship Program Manual with Editor Pages